Monthly Archives:
August 2013
DAM – BONNY
SIRE – SNOWMAN
DAM – BONNY
SIRE – SNOWMAN
OFFSPRING
2016 – CARLTONLIMA AXEL
DAM – CARLTONLIMA SHERRY
SIRE – CARLTONLIMA CHESTER
SHOWING
Arthington Show 2014 – Youngstock In hand 4th place, Coloured In hand 4th place.
Weeton Show 2013 – In hand Coloured 2nd place. This was Blossom's second time out to a show.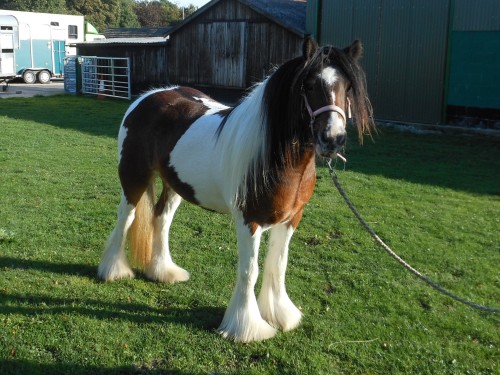 DAM – TINA TURNER
SIRE – CHARLIE'S ANGEL
See Thomas on You Tube – http://www.youtube.com/watch?v=QhPJjvpKJys
SOLD AT YORK HORSE SALE FRIDAY 22 OCTOBER 2016
GOOD TO HANDLE, QUIET TEMPERAMENT, BREEDS GOOD STOCK, SMALL HEADS, GOOD LEGS AND FEATHER. SHOWING POTENTIAL IN RIGHT HANDS.
DAM – DINA
SIRE – CARLTONLIMA THOMAS